The Couple
When Megan and Alden suggested New York City for their engagement photos, I was fully on board. NYC is a place that is very dear to me, and even though I have lived in Vermont and Massachusetts for the majority of my life, any chance to get to the city is something I love.
While I was excited at the all the options available for locations, the weather was a question for us as we would be shooting in late January. We were all prepared for a cozy if slightly damp session but in the end, it was the warmest weekend in January and close to fifty degrees! Some great light cloud cover made the perfect soft sunny light and it was an awesome shoot.
Picking a location in NYC can be a little overwhelming, but Megan and Alden are getting married at the Equinox in Vermont in a few weeks, so finding some more natural spots in NYC was perfect. We started at the top of the Central Park Reservoir, and then made our way to the Conservatory Garden near off 5th Ave.
Central Park Reservoir
The Central Park Reservoir is a really nice place to get up above the bustle of Manhattan, with a long path surrounding the water, there are plenty of little spots to tuck into and create some more intimate moments.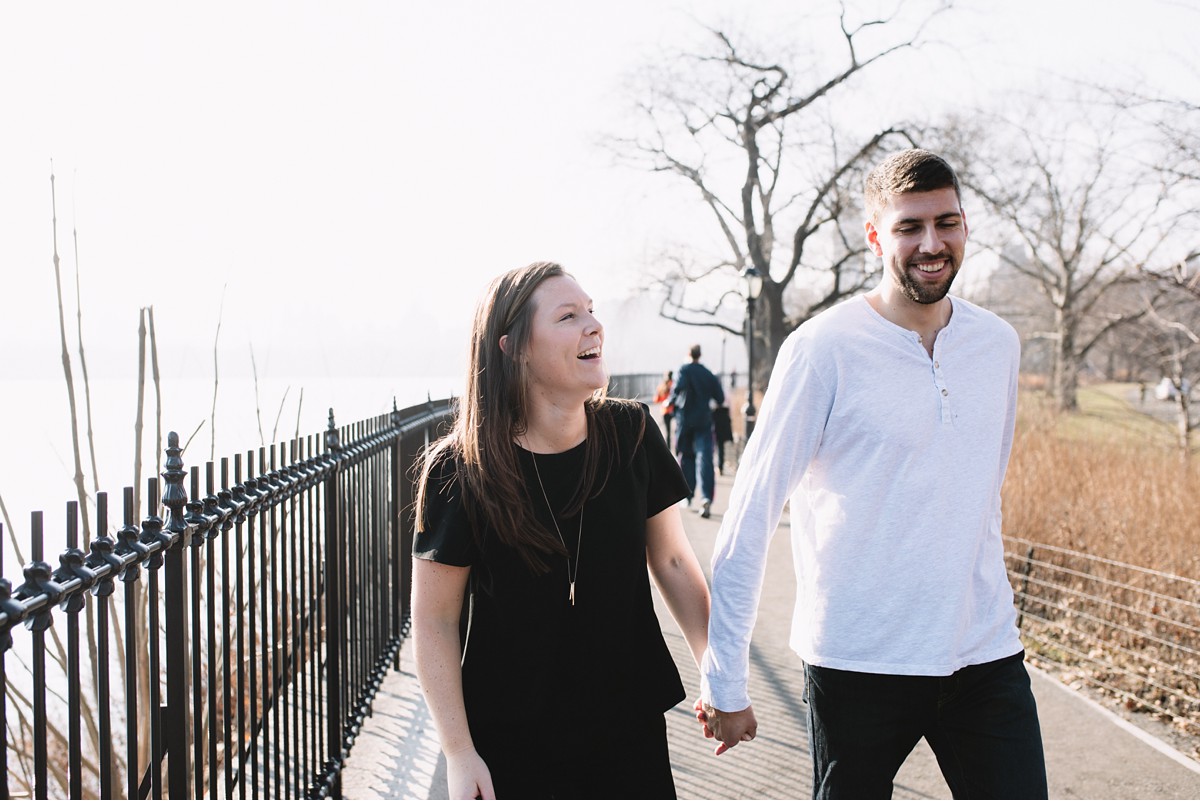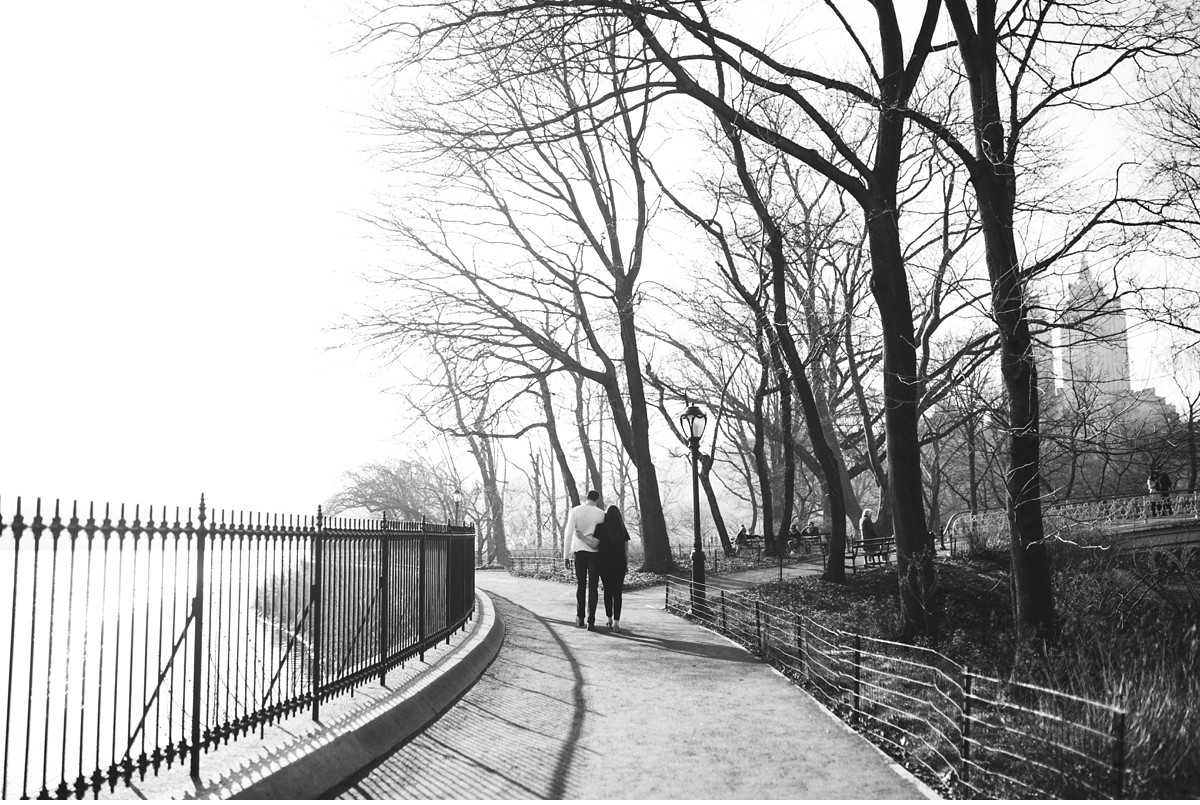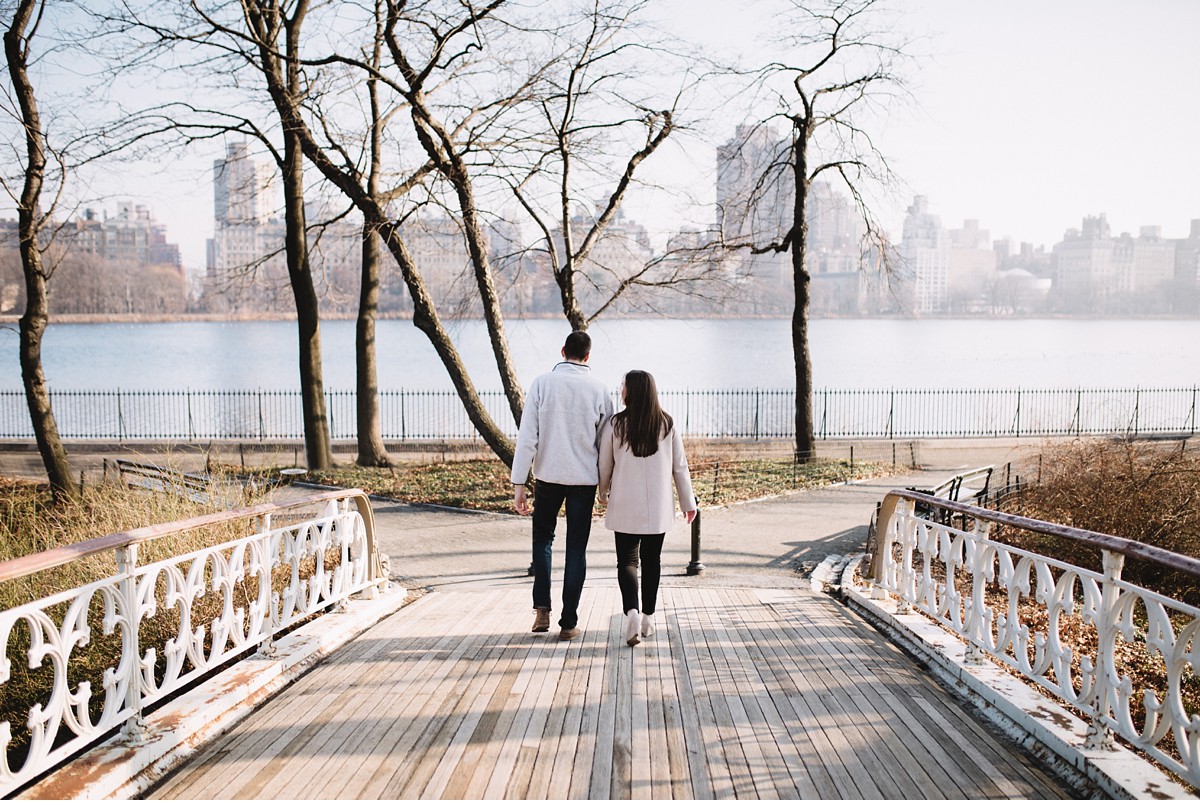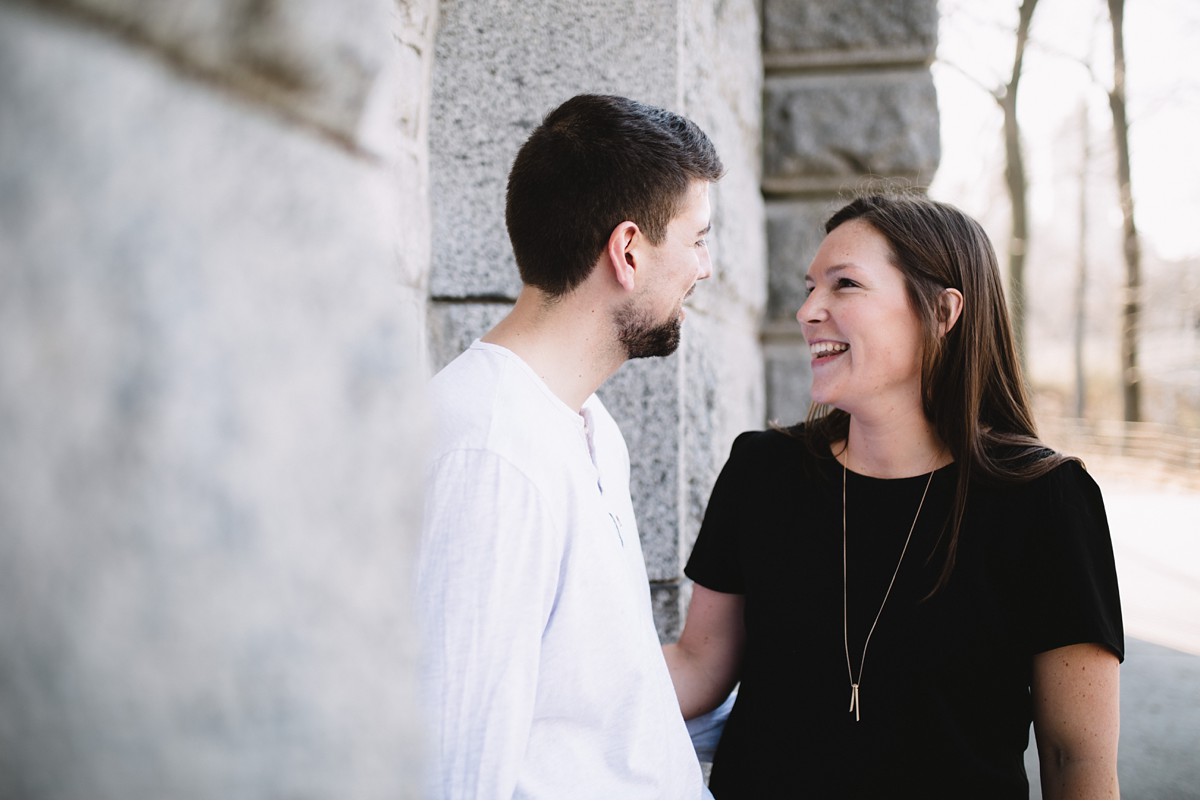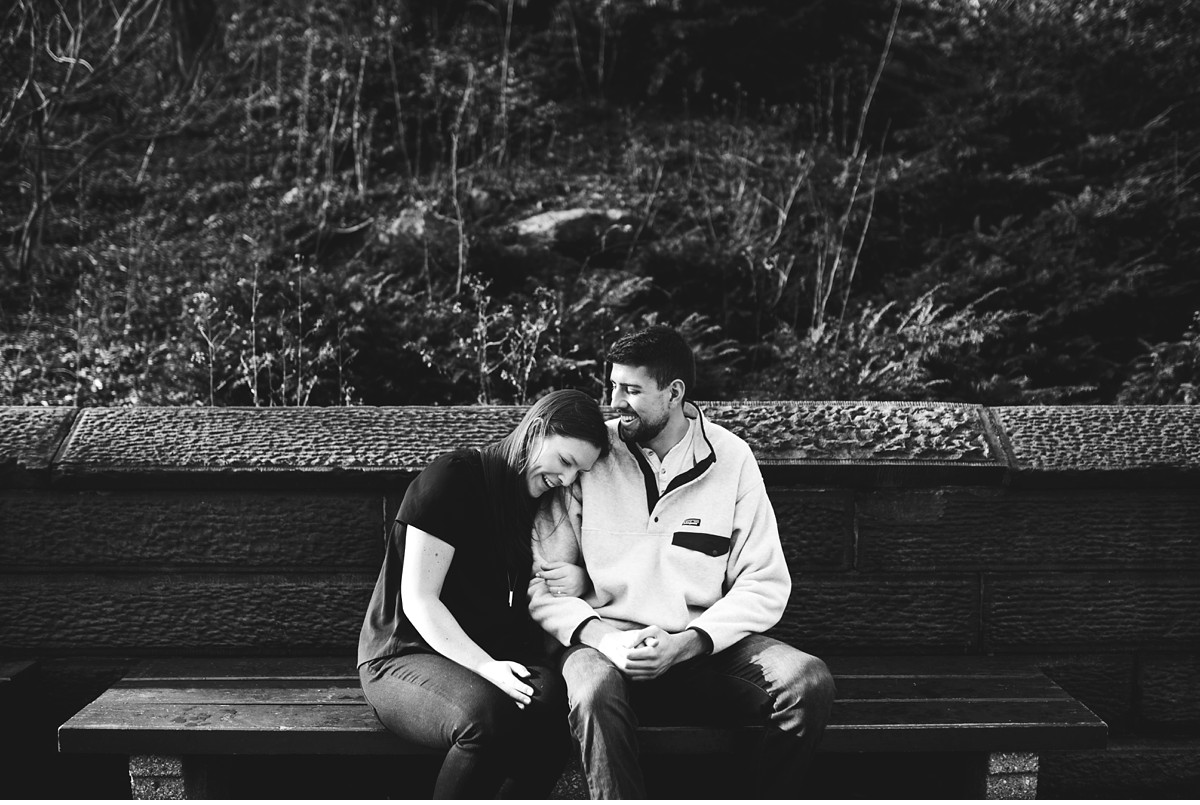 Conservatory Garden
The second spot we chose was the Conservatory Garden, which is a beautiful formal garden near the top of Central Park. Even in January, there is a lot of dark greenery which created a lovely, and subtle backdrop.